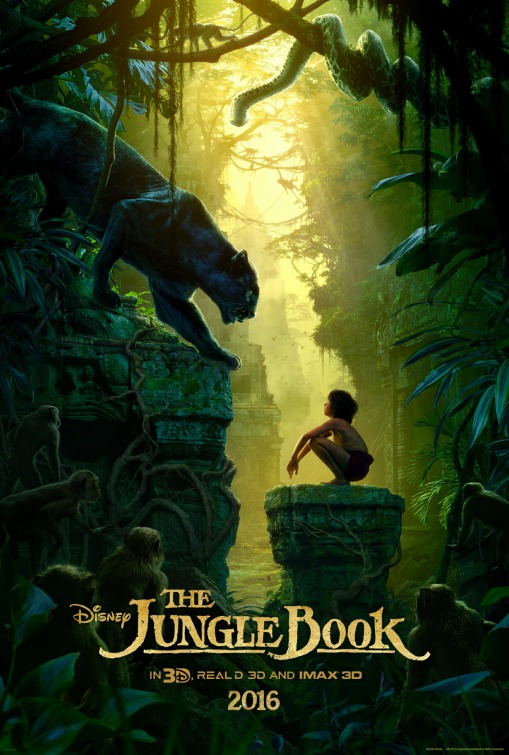 *** This review may contain spoilers ***
With a tiger on the hunt, a young boy embarks on a journey of self discovery with the aid of a panther, Bagheera and Baloo the bear.
A welcomed retelling of the 1953 Disney cartoon as oppose to the original Rudyard Kipling source material. However, you can't help feel that director Jon Favreau and writer Justin Marks arguably should either kept all the Disney songs instead of a select few or omitted all of the songs. Because of this Scarlett Johansson's Kaa scene feels cut short.
The death of both of Mowgli's human and wolf father offers some emotional weight and its is dark in places, both Christopher Walken's King Louie and Idris Elba's Shere Khan are fantastic and quite menacing. The effects and voice characterisations work well for the most part and actor Neel Sethi Mowgli deserves credit for his outstanding performance against the life like CGI characters including Ben Kingsley's notable, Bagheera. There's enough story tweaks, drama and visuals to allow Favreau version to stand on its own feet.
Entertaining, both Favreau and Disney are on form here but it's debatably still not as good or as fun as its cartoon feature counterpart.